Mandabi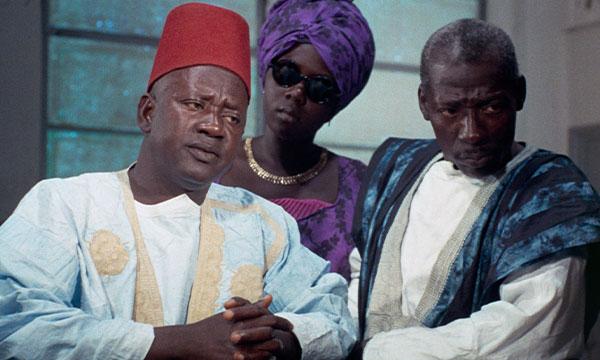 Sembene's first full-length feature, Mandabi (The Money Order) is an excellent and authentically Senegalese motion picture.
The story concerns an elderly family patriarch, a likably self-centered man of the old world with fragile pretensions to social distinction, who receives a money order from Europe, only to find himself faced with a maze of bureaucratic red tape to cash it.
Sharply satirical, the film is a comedy which slowly turns into a tragedy. "This is gentle, walking-pace cinema that leads us by the hand from vignette to vignette, from scene to scene, presented to us with ingenuous simplicity and calm." (The Guardian)
In Wolof & French.
Shown in a new 4K digital restoration!
Cosponsored with ASRC.
website: www.janusfilms.com/films/2015
Subtitled • Restored