Man with a Movie Camera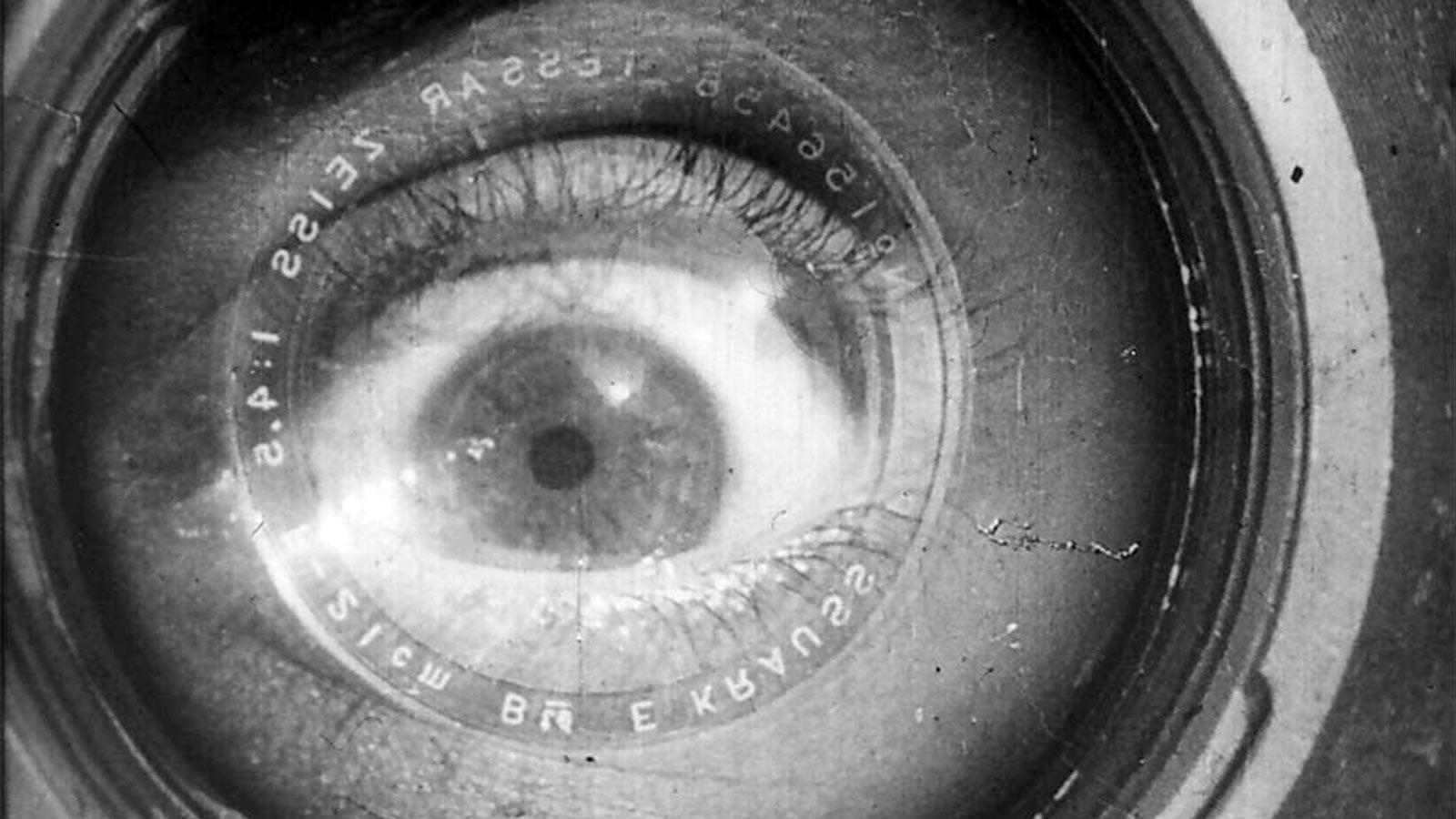 This film is not only Vertov's masterpiece and final film of the silent era, it is a work which notably exemplifies the montage aesthetic of the Soviet avant-garde of the twenties.
A city symphony filmed in Moscow and Odessa, the film is a continually shifting kaleidoscope of breathtaking imagery that captures the spirit of Russian life at that time.
"The visual rhymes and perceptual jokes are so intricately cross-referenced that the placement of each shot involves multiple chains of meaning. A kind of visual Ulysses. " (J. Hoberman, Village Voice)
Revered as a visual masterpiece and one of the greatest documentaries ever made, the film gives historical context to the current Russian invasion of Ukraine and lays bare the costs of the ongoing humanitarian catastrophe.
Featuring a live original score by Montopolis.   The joyful original score by composer Justin Sherburn (Okkervil River) celebrates the beauty and resilience of Ukraine's people and aims to inspire American audiences to support the country in its time of need.  
The grandson of Romanian immigrants, Montopolis pianist and composer Justin Sherburn has a personal investment in the history and culture of Eastern Europe.  His original score incorporates indie rock, extended techniques, and traditional Ukrainian folk melodies.  According to Sherburn (whose Ashkenazi family name is Shapiro), the work is "an exercise in the power of music to undermine a film's intention."  
Man with a Movie Camera was commissioned by the Soviet regime under Joseph Stalin to showcase the might of industry in the cities of Kyiv, Kharkiv, and Odesa.  The composer's romantic score transforms a nationalistic propaganda film into a celebration of the human spirit, emphasizing the humanity of the Ukrainian people over the industrial prowess of the Soviet Union.Montopolis will be selling a 18" x 24" screen printed poster on tour for $20 each.  All the proceeds from the sale of the poster will be donated to UNICEF to support crisis relief efforts in Ukraine. About Montopolis:  Montopolis is an indie chamber music group from Austin, Texas that performs the works of composer Justin Sherburn.  Their music folds folk idioms into modern classical arrangements with inventive instrumentation to create "stunning and transcendent" (Austin Chronicle) concerts.  Their programs are audience-engaging, multi-media events that combine live music with video and interactive story telling.  Their most recent albums, Music for Enchanted Rock and The Legend of Big Bend, are themed around Texan ecological points of interest.  Montopolis will continue to be inspired by and draw attention to the natural wonders of our state, country and planet.  The Montopolis musicians include members of the Austin Symphony, Okkervil River, Tosca String Quartet, and the Polyphonic Spree.
Co-sponsored with the Wharton Museum and La Tourelle.
more info at this website: www.montopolismusic.com/man-with-a-movie-camera