Il Buco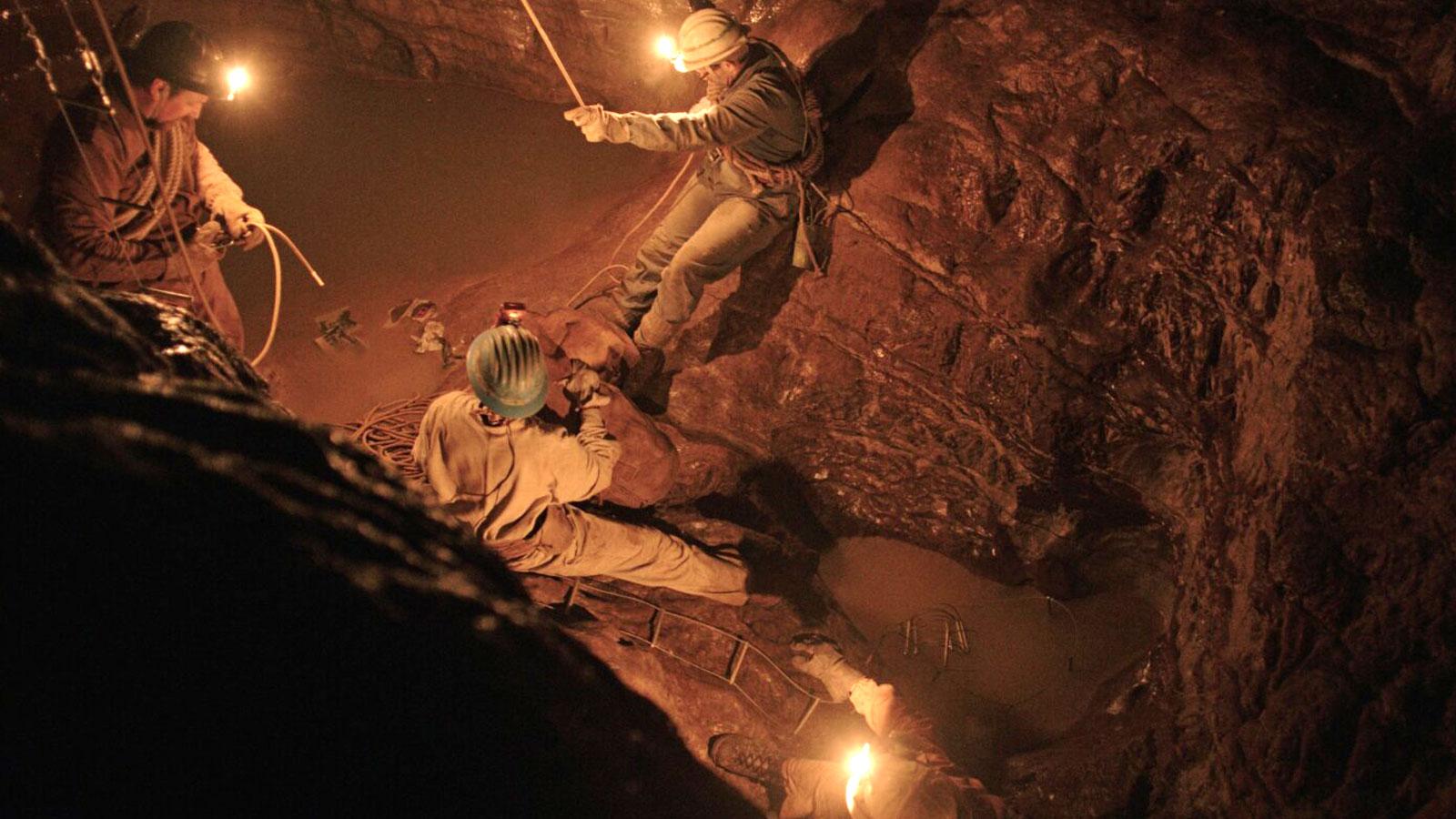 During the economic boom of the 1960s, Europe's tallest building is being built in Italy's prosperous North.
At the other end of the country, the young members of the Piedmont Speleological Group explore Europe's deepest cave in the untouched Calabrian hinterland. There, the young conquerors explore one of the deepest caves in the world, 700 meters below Earth, that no one had ever reached the bottom of. 
The explorers' venture goes unnoticed by the inhabitants of a small neighboring village, but not by the old shepherd of the Pollino plateau whose solitary life begins to interweave with the group's journey. 
Another work of nearly wordless beauty that touches on the mystical from the visionary director of Le Quattro Volte, Michelangelo Frammartino's Il Buco chronicles a visit through unknown depths of life and nature and parallels two great voyages to the interior.
"A quiet, intense, almost overwhelmingly beautiful meditation on life, death, human curiosity and the unfathomable power of nature." (NY Times)
"Il Buco proves that cinema still has the capacity to astonish." (Screen)
Winner of a Special Jury Prize at the Venice Film Festival.
more info at this website: grasshopperfilm.com/film/il-buco
Ithaca Premiere
In Italian with English subtitles