Ikarie XB 1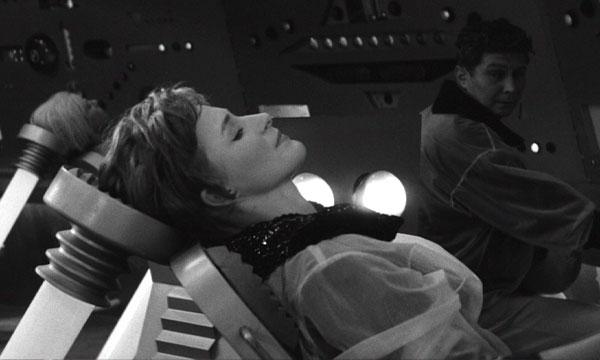 We have SOLD OUT of our allotment of free tickets for this program!
A visionary work of Eastern Bloc science fiction, this mesmerizing adaptation of a Stanisław Lem novel melds Cold War ideology and utopian futurism into a tour de force of space-age modernism. In the year 2163, a band of astronauts embarks on a fifteen-year voyage deep into outer space, in hopes of discovering life in another galaxy. It's a perilous journey during which they will confront the wreckage of the twentieth century, the chilling vastness of the cosmos, and their own mortality.
A triumph of avant-garde production design that served as a model for Stanley Kubrick's 2001: A Space Odyssey, Ikarie XB 1—long known internationally only through a mangled and dubbed re-edit—is a singular sci-fi landmark that finds both terror and wonder in the unknown.
"Adapted from an early Stanisław Lem novel, it seems to have exerted a stronger influence on 2001: A Space Odyssey (1969) and Solaris (1972) than Kubrick and Tarkovsky seemed prepared to admit, and it testifies to the greater artistic prestige science fiction had in the Soviet bloc during this period." (Jonathan Rosenbaum)
In Czech.
For more information about the film: www.janusfilms.com/films/1916
Subtitled
IKARIE XB 1 - 4k Restoration Trailer from Janus Films on Vimeo.