Happy Together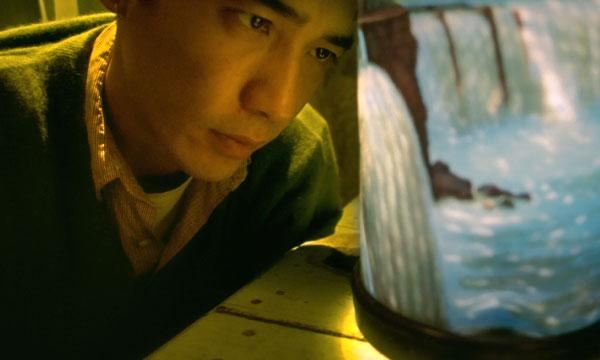 RSVP for a FREE ticket
Streaming link available Mar 19–25
Awarded with the Best Director Prize at the 1997 Cannes Film Festival, Wong Kar Wai's exquisite film has as its subject two gay lovers from Hong Kong spending the last few months of British rule away from home—in Buenos Aires, Argentina. Instead of limiting himself, however, to the specifics of gay culture or the ideas behind the 1997 diaspora, Wong has chosen to concentrate on the emotions which interest him most—love and loss; happiness and regret; loneliness and alienation—allowing Happy Together to emerge as a universal study of human relationships restricted to neither homosexuals nor emigrés from Hong Kong. As is characteristic of the director, the visuals grab hold and never let go, and the soundtrack—a mixture of Astor Piazzola, Frank Zappa and the Turtles—is undoubtedly one of the most expressive in years.
"Young at heart and pulsing with life...a film that captures the restless open-to-everything spirit of youth with a piercing sadness." (Stephen Holden, NY Times)
In Mandarin, Cantonese and Spanish.
For more information about the film: www.janusfilms.com/films/1743
Subtitled
WORLD OF WONG KAR WAI - COMING SOON! from Janus Films on Vimeo.