The Green Years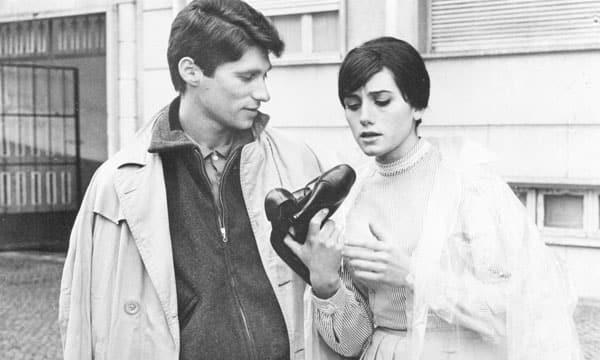 We have SOLD OUT of our allotment of free tickets for this program!
Nineteen-year-old Julio heads to Lisbon from the provinces and gets a job as a shoemaker for his uncle Raul. But when he meets Ilda, a confident young housemaid who becomes a regular shop visitor, his working-class values collide with the bourgeois trappings of modern life. Never before released in the U.S., Rocha's debut film, gloriously shot in black and white, is an extraordinary and haunting coming-of-age film. Winner of Best First Film at the 1964 Locarno Film Festival.
"The first film of a new generation. Striking in its context and its mastery of filmmaking." (Manoel de Oliveira)
"Widely considered the founding text of the New Portuguese Cinema, Rocha's coming-of-age film reflected a new attitude in the wake of post-Salazar modernization of urban life in the 1960s." (Film at Lincoln Center)
website: grasshopperfilm.com/film/the-green-years
Ithaca Premiere • Subtitled
The Green Years | Official Trailer from Grasshopper Film on Vimeo.