The Green Knight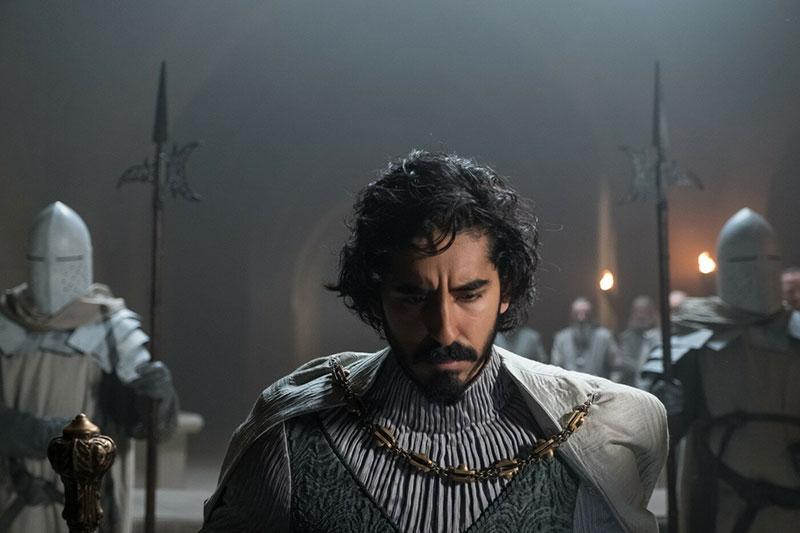 After performing an act of cruelty and violence in an attempt to impress the court of his uncle, King Arthur, Sir Gawain (Dev Patel) is given an ultimatum: The Green Knight, a tester of men with supernatural powers, shall kill him in one year's time as retribution.
Gawain is sent on an impossible quest to divert his fate. Gawain contends with ghosts, giants, thieves, and schemers on his journey to confront the Green Knight and restore his honor. His quest becomes one not only of mighty deeds, but also of self-discovery, finally providing him the chance to prove himself to his family and his kingdom.
From director David Lowery and legendary film studio A24 comes this artful and epic retelling of the classic Arthurian legend. "[A]s moving and majestically sustained a passage of pure cinema as I've seen this year…" (Justin Chang, LA Times)
website: a24films.com/films/the-green-knight
Sponsored by  the Medieval Studies Graduate Association (MSGA) and the Graduate and Professional Student Assembly (GPSA) as part of the "Producing the Middle Ages" event series.
This event is free of charge to the general public and will be masking-optional. Masks will be provided free of charge at the doors for those interested, and attendees who need specific accommodations should notify Cornell Cinema in advance so we can make your viewing experience as enjoyable as possible!
Panelists
Ryan Randle, PhD Student, Medieval Studies Program
Ryan Randle is a scholar who works in the intersections of horror theory, classical reception, medieval poetry and drama, and textual criticism. Her research focuses on violence upon the body and embodiment, gastro-horror, and the aesthetics of good 'bad' taste. 
Lisa D. Camp, PhD Candidate, Department of Literatures in English
Lisa D. Camp is a scholar of Old and Middle English literature and culture, comic books and graphic novels, and Black feminist literature and theory. Lisa's research focuses on affect and emotion, narrative patterns across time and medium, and how narrative patterns articulate cultural expectations for existing in, with, and through a body.
Alexa Gall, PhD Student, Medieval Studies Program
Alexa is interested in representations of women, dress, and textiles/textile production in Old English literature, as well as applications of object-oriented perspectives in reading medieval narrative.
Lars Johnson, PhD Student, Department of Literatures in English
Lars is a scholar in Cornell's Literatures in English Department. He studies the strands of queer theory, critical race theory, and cultural studies which link medieval romances, epics, and sagas to modern neomedieval fantasy tales and other speculative media.
Dante King, PhD Student, Department of Classics
Dante is a scholar in the Department of Classics interested in the relationship between text and image in the ancient Mediterranean and medieval European manuscript traditions. He hopes to make the assumed materiality of stories resonant through time the cornerstone of his graduate research.
"Producing the Middle Ages" Event Series' Statement
This series of events focuses on strategies for teaching, communicating, writing, and publishing about the Middle Ages in equitable, accessible, and engaging ways. The series will feature various experts representing a range of diverse backgrounds. In the workshops, lectures, and conversations, the participants will be invited to engage in discussion with the experts in order to further explore topics that are connected to the public and academic spheres in which medievalist scholars produce their work. Topics will include: pedagogy, writing articles for public vs. academic audiences, utilizing multimedia platforms (i.e. social media, podcasts, theatre, visual art and film), and alt-academic work. This series is interested in reaching across disciplinary divides and how approaching these topics from medievalist perspectives may yield valuable insights.