Gold Diggers of 1933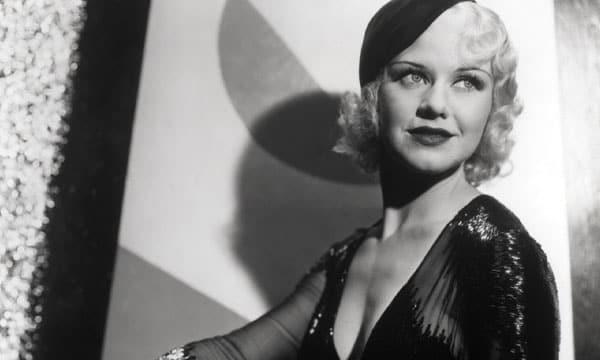 A fantastic Busby Berkeley musical about young women who try to beat the Depression by finding rich husbands. Things get tough for Carol (Joan Blondell) and her showgirl pals (Ruby Keeler, Aline MacMahon) when the Great Depression kicks in and all the Broadway shows close down. Wealthy songwriter Brad (Dick Powell) saves the day by funding a new Depression-themed musical for the girls to star in, but when his stuffy high-society brother finds out and threatens to disown Brad, Carol and her gold-digging friends scheme to keep the show going, hooking a couple of millionaires along the way.
"… in musicals like the Gold Diggers series, the gold diggers usually came in twos and threes, were played by smart, snappy actresses like Joan Blondell… and Aline MacMahon, [and] set out to make their way in a man's world but on their own terms… This is one of the few genres and occasions where there's a real feeling of solidarity among women." (Molly Haskell)
Cosponsored with the American Studies Program.