Flee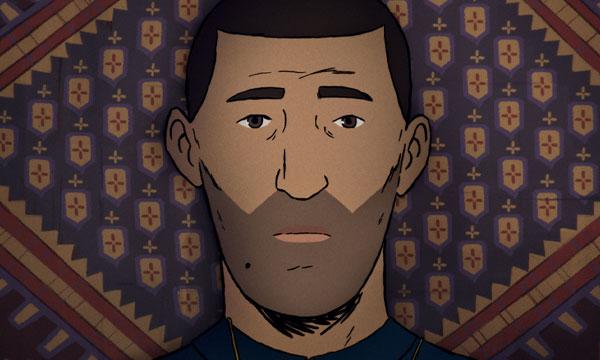 Amin arrived in Copenhagen as a teenage refugee from Afghanistan under the Taliban. Now, 20 years later, he relates his story to director Rasmussen as he struggles with secrets from his past while on the brink of marrying his boyfriend, in a stunning animated documentary which won the Grand Jury Prize at Sundance.
"For this year's best and most dazzlingly inventive animated adventure, look no further than Flee, …out to stretch the boundaries of filmmaking by combining graphic artistry with documentary realism to create a cinema experience like no other …as Amin talks of his escape from war-torn Kabul in the 1980s, fleeing the Mujahedeen and the Taliban takeover to trek through Russia and other counties in fear for his life as a gay Muslim man, an identity forbidden by his culture... Flee holds you in its grip and does not let go. It's a tale of displacement that speaks powerfully not just to Amin's personal history but to the timely history of refugees everywhere in a world out of balance." (Peter Travers, Good Morning America)
The film was nominated for Best Animated Feature, Best International Feature and Best Documentary Feature Oscars.
more info at this website: www.fleemovie.com
In Danish, English, Dari, Russian & Swedish
Subtitled