Fandango at the Wall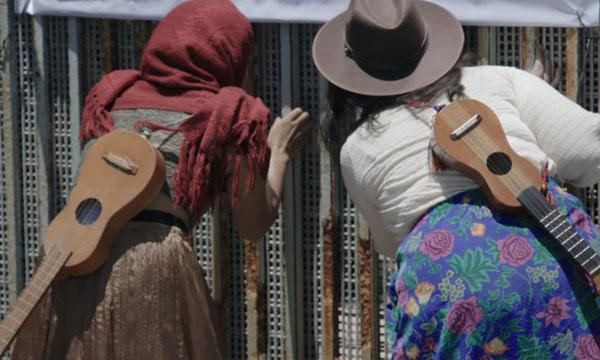 To reserve a ticket to watch Fandango at the Wall, please visit this Eventbrite link. Screener will be available from 4/16–4/26.
An exuberant documentary that follows masterful son jarocho musicians from Veracruz, Mexico to the United States-Mexico border where they join renowned New York Maestro Arturo O'Farrill and his Afro Latin Jazz Orchestra for a transformational music & dance festival, Fandango Fronterizo, taking place on both sides of the border. Originating in Veracruz, son jarocho is a 300-year-old folk music rooted in the land that combines African, Indigenous and Spanish traditions.
With a poetic musical approach inspired by the son jarocho tradition, Fandango at the Wall reveals a Mexico seldom depicted, and delves into the current mass human migrations spurred by violence, poverty, and corruption.The event resulted in an album, a book and this documentary, directed by Cornell alumna Varda Bar-Kar '82.
For more information about the film: fandangowall.com
Subtitled • Ithaca Premiere