Fancy Dance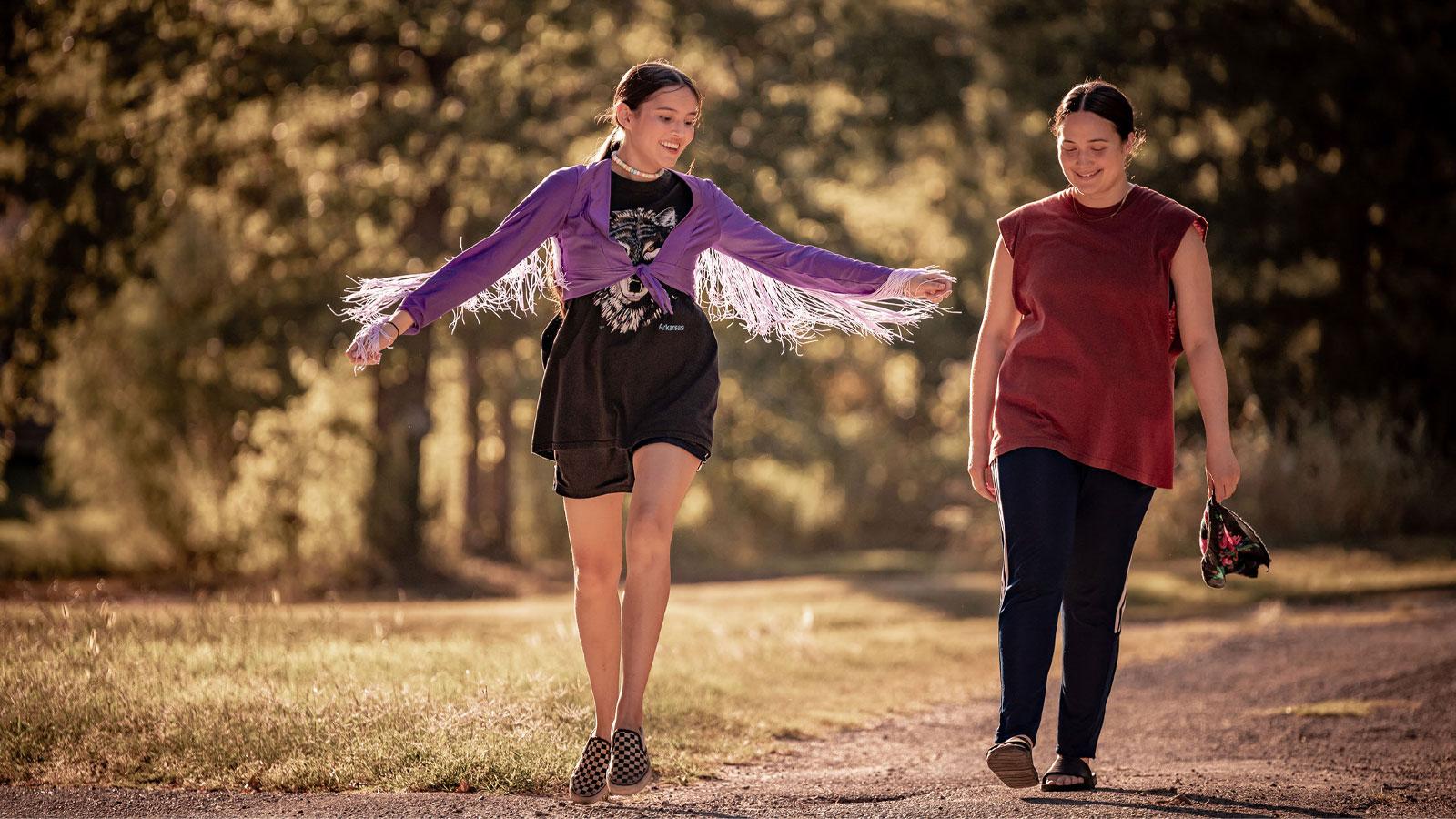 "Since her sister's disappearance, Jax (Lily Gladstone) has cared for her niece Roki (Isabel Deroy-Olson) by scraping by on the Seneca-Cayuga Reservation in Oklahoma. Every spare minute goes into finding her missing sister while also helping Roki prepare for an upcoming powwow. At the risk of losing custody to Jax's father, Frank (Shea Whigham), the pair hit the road and scour the backcountry to track down Roki's mother in time for the powwow. What begins as a search gradually turns into a far deeper investigation into the complexities and contradictions of Indigenous women moving through a colonized world and at the mercy of a failed justice system.
"Fancy Dance announces the arrival of a major directorial talent: Erica Tremblay. Her unflinching exploration of marginalization uses a mystery narrative as a springboard for an oblique coming-of-age story, lovingly and luminously enacted by Gladstone and Deroy-Olson. Tremblay's juxtaposition of settler violence against the strength of Indigenous communities offers a nuanced account of the human costs of the Missing and Murdered Indigenous Women epidemic and the possibilities of healing for those left behind." (Sundance Film Festival)
Filmmaker Erica Tremblay will join us in person for a post-screening conversation.
About the filmmaker
Erica Tremblay is an award-winning writer and director from the Seneca-Cayuga Nation. Her feature film Fancy Dance premiered at the 2023 Sundance Film Festival. She is a Sundance Screenwriters and Directors Lab fellow and an SFFilm Rainin Grant recipient. Tremblay was the executive story editor on "Dark Winds," an AMC series produced by George R.R. Martin and Robert Redford. She is a co-producer and director on "Reservation Dogs" at FX. Together with Sterlin Harjo, she will be co-writing and executive producing a series adaptation of the Pulitzer Prize finalist Yellow Bird for Paramount+. Tremblay lives on Cayuga Lake in upstate New York, where she studies her Indigenous language.
film website: festival.sundance.org/program/film/638a15efd406b2ef21f2c63d
This special advanced screening is sponsored by the American Indian and Indigenous Studies Program at Cornell University and the Department of Performing & Media Arts.