Double Indemnity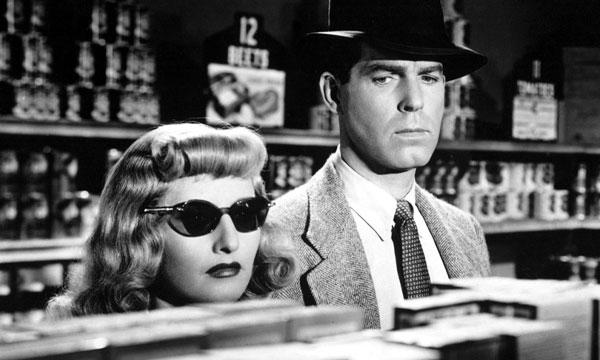 Wilder's Double Indemnity defined the noir genre with its calculated coolness and eerily familiar scenes of suburban LA.
Barbara Stanwyck plays the ultimate femme fatale: a woman who lures a hapless insurance salesman (MacMurray in a handsome suit) into a complex murder scheme. The electricity between the killer couple is palpable and Edward G. Robinson (as MacMurray's crackerjack, cigar-smoking boss) crackles each time he steps into the frame.
Local author David Lehman will introduce the film, which is featured in his forthcoming book, The Mysterious Romance of Murder: Crime, Detection, and the Spirit of Noir, published by Cornell University Press. Copies of the book will be available for sale at the screening.