Doña Flor and Her Two Husbands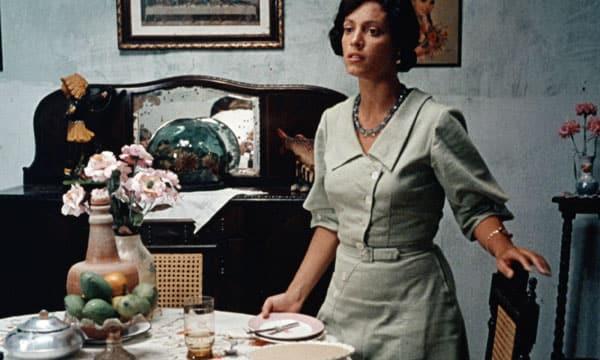 ​​We have SOLD OUT of our allotment of free tickets for this program!
Brazil's all-time most popular film is an erotic delight directed by the 23-year-old Bruno Barreto and shot in Bahia, Brazil's San Francisco. Dona Flor (played by Braga, the hottest South American actress of the 80s), a virtuous young widow, marries a tepid pharmacist "who performs his marital duties like a man trying to park a bread van." (Time)
One night while she is absentmindedly making love to him, her first husband reappears to watch. The pharmacist can't see him, but Dona Flor can. Her consternation is splendid. As she rolls her eyes at him in anger and embarrassment, he sits cross-legged atop a wardrobe chest beating time with his hands on his naked thighs and laughing like a demon. Through flashbacks we learn he was a whoremonger, a compulsive gambler, an excessive drinker. While his widow is certainly aware of his shortcomings, she misses him and his imaginative lovemaking. Sleeping uneasily between stability and sexual satisfaction, she delves into the kind of menage à trois that some of us only dream of.
website: filmmovement.com/dona-flor-and-her-two-husbands
Subtitled