Dog Star Man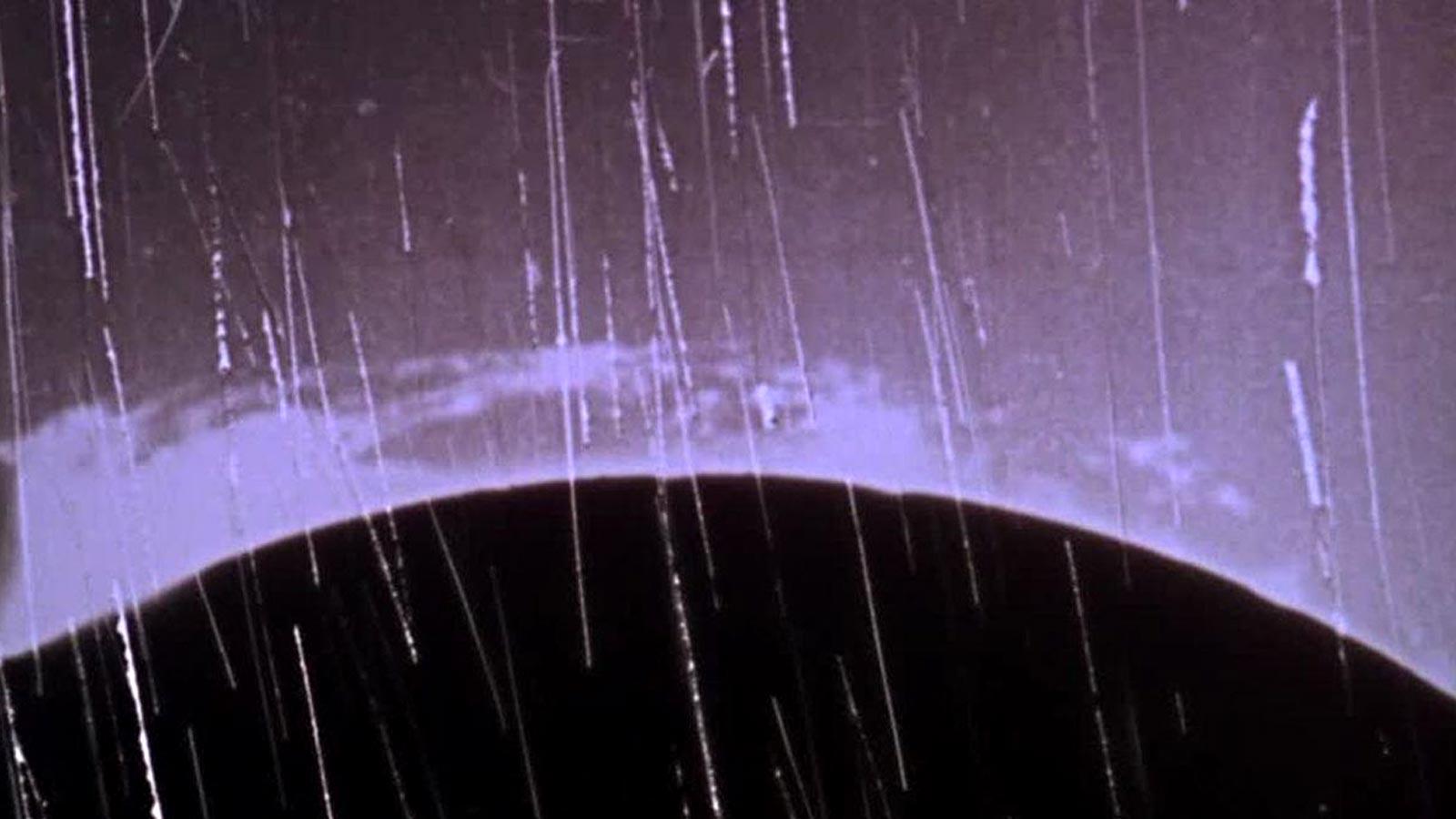 "Following a cycle of seasons as well as the stretch of a single day as a man slowly makes his way up a mountain, [Dog Star Man] features multiple superimpositions and includes traces of splice marks, painting, and scratches on the film emulsion as some of its densely woven textures. Mythological, cosmological, and physiological, like much of Brakhage's work during this period, it can be seen as one of the most ambitious lyrical films ever made…an achievement to be reckoned with." (Jonathan Rosenbaum, Chicago Reader)
This rare 16mm screening of Stan Brakhage's Dog Star Man will be accompanied by a live score by Owen Marshall and Adam Southard.
Through a concatenation of analog synthesizers, tape loops, and other electronics, Marshall and Southard provide an emergent and immersive soundscape in conversation with Brakhage's visual explorations.
Performer Bios
Owen Marshall is an Ithaca-based sound artist and researcher. Currently a Visiting Assistant Professor at Cornell's departments of Information Science and Science & Technology Studies, he has published widely on topics ranging from social theory to the history of signal processing. Prior to Cornell he was an NSF postdoctoral fellow at University of California, Davis, where he studied and taught data sonification while also providing sound design for the university's theater program and digital humanities ModLab. In 2011, while undertaking graduate studies with Trevor Pinch, he co-founded Ithaca's Naked Noise improvised music series as well as the cult drone-psych outfit Sun Spells. His written and recorded work has garnered attention from outlets including Pitchfork Media and NPR Music. 
Adam Southard is a self taught musician from Binghamton, NY. He has been making music and performing live for over 20 years, fostered by the vibrant and eclectic underground punk scene in Binghamton. He has been involved in the Ithaca experimental music community since 2009, including a storied 2013 performance at Cornell's DIY Electronic Music Symposium alongside Silver Apples, Tonto's Expanding Head Band, and Electric Golem. His primary musical project 100% Black—which Trevor Pinch once memorably described as "the industrial band of my dreams"—will release its second full length LP in 2023. Southard is also the manager of Angry Mom Records, Ithaca's celebrated music store and independent record label.
Dedication
We dedicate this performance to the memory of Professor Trevor Pinch (1952-2021). As a musician and author of groundbreaking books such as Analog Days: The Invention and Impact of the Moog Synthesizer, and The Golem: What Everyone Should Know About Science, Trevor was a true pioneer in the study of sound, synthesis, and the sociology of science and technology. This tribute is meant to honor the inspiration and support that he provided to us as well as many others over the years, as someone who was truly dedicated to the search for new sounds and means of self expression.
We also wish to remember our bandmate Dr. Jeffrey Valla (1982-2018), another of Trevor's friends. Like Trevor, Jeff was both a talented scientist and a devotee of sonic experimentation. We honor their respective contributions towards the search for higher consciousness through music. 
Sponsored by Science & Technology Studies and Media Studies