Diamantino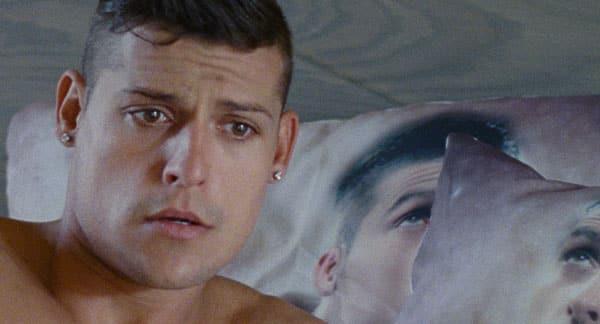 "Part loopily queer sci-fi thriller, part faux-naive political rallying cry, glued together with candyfloss clouds of romantic reverie, it's a film best seen with as little forewarning as possible: To go in blind is to be carried along by its irrational tumble of events as blissfully and buoyantly as its empty-headed soccer-star protagonist." (Guy Lodge, Variety)

website: kinolorber.com/film/diamantino

When big-hearted but dimwitted Portuguese soccer hunk Diamantino (Carloto Cotta) blows it in the World Cup finals, he goes from superstar to laughing stock overnight. His sheltered worldview is further shattered after learning about the European refugee crisis and he resolves to make amends by adopting an African refugee—only to find that his new "son" is actually an undercover lesbian tax auditor investigating him on the suspicion of corruption. From there, Diamantino gets swept up in a gonzo comic odyssey involving cigarette-smoking evil twins, Secret Service skullduggery, mad science genetic modification, and a right-wing anti-EU conspiracy. Vividly photographed in Super 16mm and featuring the biggest stampedes of giant Pekingese puppies you've ever seen, Gabriel Abrantes and Daniel Schmidt's genre-blending and gender-bending satire is the high-camp masterpiece of 2019!