Children of Men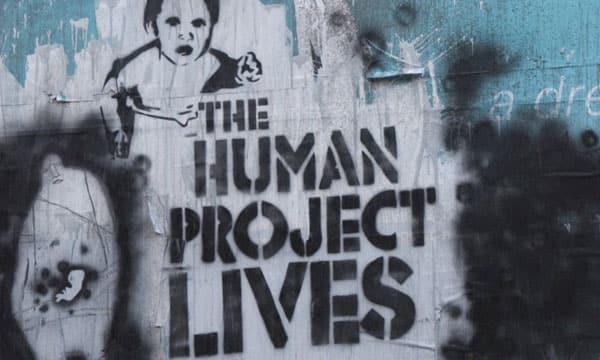 The year is 2027, and for reasons not entirely clear (environmental tragedy? Bio-terror attacks? A vengeful god?), a human child has not been born in 18 years. Civilization has deteriorated; cities have burned, cultures have clashed, and Britain has sealed its borders in self-defense. Terror attacks are a daily occurrence, refugees are kept in Guantanamo-style camps, and the government holds onto any fragile normalcy with an iron fist. "The world has collapsed—only Britain soldiers on," they announce. Amidst this desolation, an office drone finds his ennui shattered when an ex-girlfriend arrives with what is surely the only pregnant woman on earth, and a charge that he must help her group get this new mother to safety.
"I don't just mean it's one of the best movies of the past six years. Children of Men, based on the 1992 novel by P.D. James, is the movie of the millennium because it's about our millennium, with its fractured, fearful politics and random bursts of violence and terror." (Slate)
Cosponsored with the Dept of Romance Studies.