Center Stage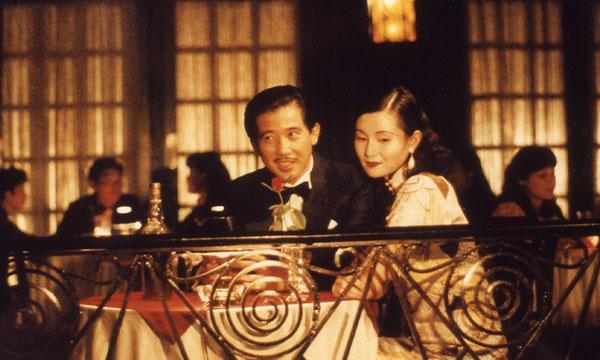 Maggie Cheung (In the Mood for Love) embodies tragic screen siren Ruan Lingyu, known as the "Greta Garbo of China," in this unconventional biopic by Hong Kong New Wave master Stanley Kwan (Rouge). Praised for her moving and emotive onscreen presence, Ruan's private life, which was frequent fodder for the vicious Shanghai tabloids, began to mirror the melodramas which brought her fame, culminating in her suicide at age 24.
Kwan and Cheung paint a kaleidoscopic yet intimate portrait of the ill-fated actress, deftly blending lush period drama, archival footage, and metatextual documentary sequences of Cheung reflecting on Ruan's legacy. The result is, much like the films of Ruan Lingyu themselves, "tender, vivid and almost overwhelmingly moving" (Time Out).
In Cantonese, Mandarin & English.
See one of Lingyu's most famous films, the silent The Goddess (1934), shown with an original score performed live by composer Min Xiao-Fen & Rez Abassi, on Thursday, September 23.
website: filmmovement.com/product/center-stage
Cosponsored with Asian Studies.
Subtitled