Carmen Jones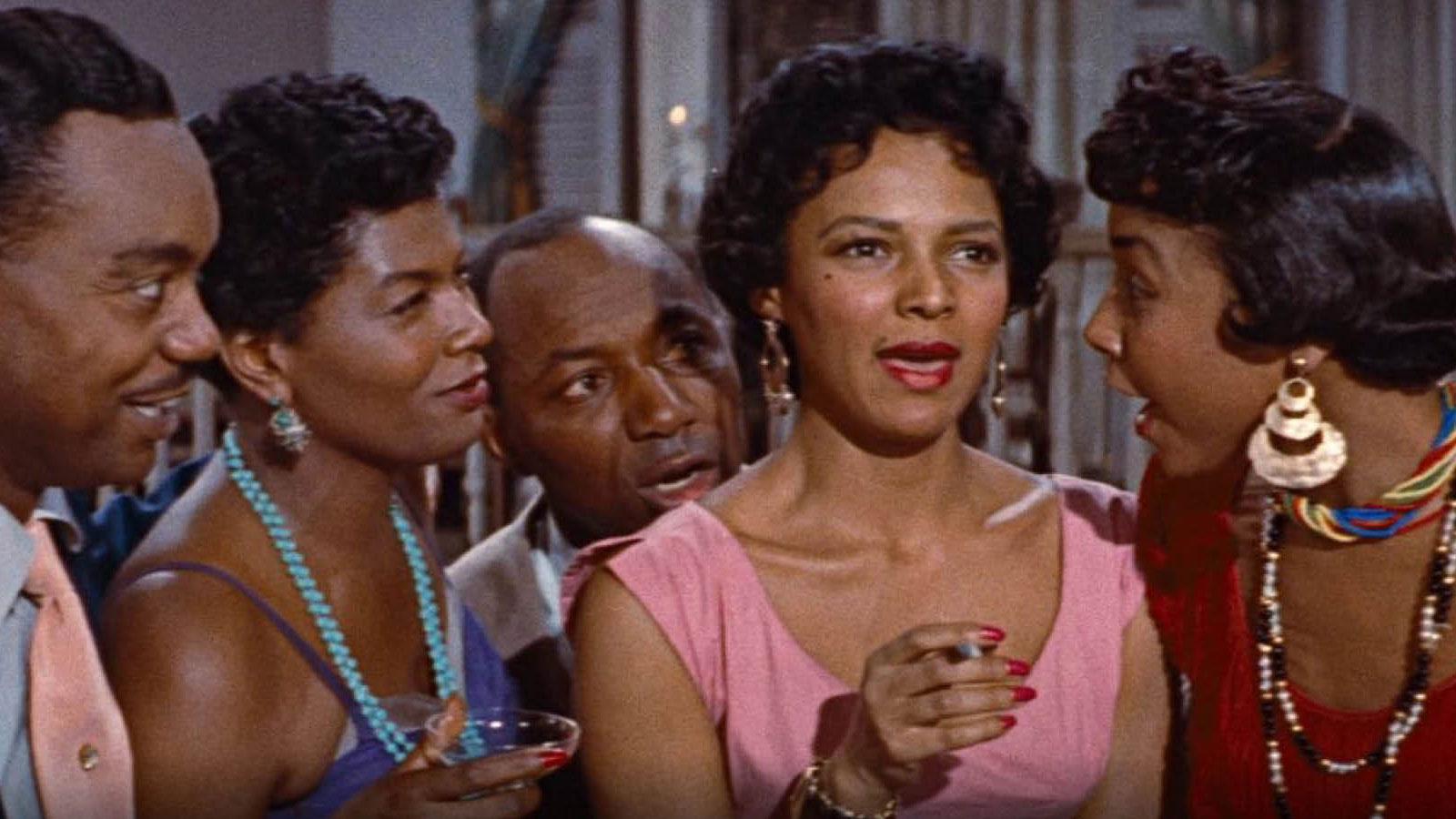 In 1943, Oscar Hammerstein II decided to adapt Bizet's popular tragic opera Carmen for the Broadway stage as a vehicle for an all-Black cast. He updated the opening from a 19th century tobacco factory to a parachute factory in the American South in WWII, made Jose into a soldier (Joe) and the matador into a boxer. Hammerstein rewrote the book and the lyrics.
20th Century Fox picked up the show, betting on producer and director Otto Preminger. Harry Belafonte and Dorothy Dandridge were cast in the leads (though both were noted as singers, their roles were dubbed, Dandridge's by Marilyn Horne.) The film was a commercial success and Dandridge was the first Black woman to appear on the cover of Life, and the first to be nominated for an Oscar in a leading role.
James Baldwin critiqued the film for its inauthenticity and its colorism in the essay "Carmen Jones: The Dark is Light Enough." The film was added to the National Film Registry in 1992.
Part of our Cinemascope series.