CANCELLED - Your Eyes are Spectral Machines: Live Projection Performance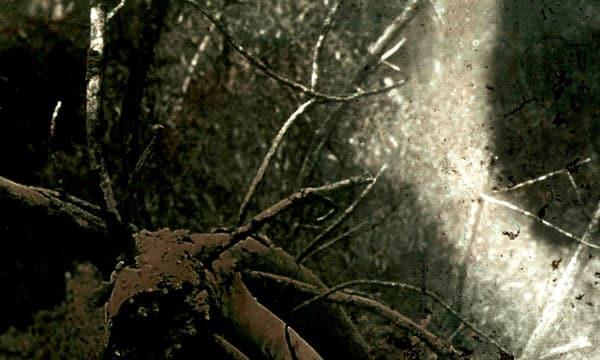 This special program consists of three projection performances by artist Luis Macías, who is a co-founder of Crater Lab—an independent film development laboratory in Barcelona.
The eyes empty and the pupils burning of rage and desire (2 x 16mm projectors, silent, color & b&w, 25 mins)
It's presented without description.
The Kiss (35mm, sound, b&w, 9 minutes)
Based on the film The Kiss (T. Edison 1896) in its original 35mm format, this video-film project is based on a structural re-shooting and re-recording of the original film in all the existing formats: analog, electronic and digital, in an evolutive form. The film is a reiteration of the act of kissing. The emphasis on the kiss, repeated and multiplied, while deteriorated in its own progress. The history of the evolution of formats through a kiss. An intimate and aesthetic relationship between media and audiovisual formats.
Spectral Landscape (3 x 35mm slide projectors, silent, color & b&w, 25 minutes)
"At that beautiful moment between reality and dreaming, an incorporeal animal emerges from the darkness and light. Dark, violent and self-assured, it shares its fears of nature's despair. But don't be afraid—it's an animal just like you. Did you see it? Wake up and open your eyes."
Luis Macías is an artist, filmmaker and image recycler who specializes in experimental cinema. He studied at Centro de Estudios Cinematográficos de Cataluña (CECC) and graduated in Art History from Murcia University, Spain. His artistic concerns focus on these points: the physical work on film, film recycling and re-invention of new relationships between moving images. His work has been exhibited & performed at various museums and film festivals, including the International Film Festival in Rotterdam and Lightcone in Paris. He also teaches experimental cinema at CECC.
His visit is cosponsored with the Cornell Council for the Arts.