CANCELLED: Cinevardaphoto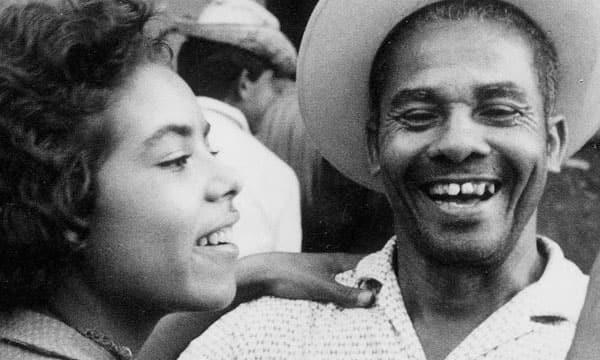 This feature-length film is composed of three short photography-related documentaries that bookend 40 years of French filmmaker Agnès Varda's eclectic career.
The first, Salut les Cubains (1964, 28 minutes), (first picture above) focuses on the youthful Fidel Castro's new government, which Varda observed firsthand. The second, Ydessa, the Bears, etc (2004, 43 minutes), (second picture above) deals with a contemporary museum show centered on images of people and their beloved teddy bears. The third, Ulysse (1983, 21 minutes), looks back on the artistic process that yielded a lone image snapped by Varda's camera.
Cosponsored with the French Studies Program.