CANCELLED - The Argumentative Indian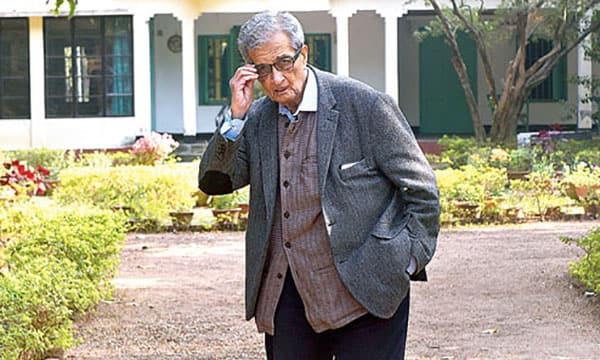 This documentary traces the life and work of India's Renaissance man and Nobel Laureate Amartya Sen, who will deliver the Bartels World Affairs Lecture on April 29, 2020. Widely regarded as one of the greatest living intellectuals of the world, the film explores his formative years and their influence on his views of the world—both past and present. Shot over a period of 15 years, the film is structured as a free-flowing conversation between Professor Sen and his student and Cornell economics professor, Kaushik Basu. Through the conversation, the narrative takes us from his childhood days in Shantiniketan (West Bengal), to his college in Calcutta and his academic career in the USA and UK, where he was the Master of Trinity College, Cambridge University. We learn about the intellectual roots of his views on Social Choice Theory, Development Economics, on Philosophy and the current rise of nationalism in the world as embodied by Donald Trump and the Hindutva wave in India. Views from other eminent scholars, Paul Samuelson, Kenneth Arrow, Sugata Bose, Timothy Scanlon and former Prime Minister of India, Dr Manmohan Singh enrich our understanding of the world of Amartya Sen in the film.
Suman Ghosh is a National Award winning Indian filmmaker. He has made six feature films and one documentary, and received his film training at Cornell University. His first feature film Footsteps, starring Soumitra Chatterjee and Nandita Das won two National Awards in 2008. It was shown at numerous film festivals including Vancouver, Karlovy Vary and IAAC New York. His second feature film Dwando, also starring Soumitra Chatterjee, was a part of the Indian Panorama at IFFI Goa in 2009. His next feature film Nobel Thief, starring the Indian megastar Mithun Chakraborty was world premiered at the Busan IFF and was an official selection at the BFI, London Film festival. The film received the Best Indian Film award at the Bengaluru International Film Festival in 2012. His next feature film Shyamal Uncle Turns off the Lights"has had a warm reception from critics and audiences all over the world. It was world premiered at the Busan Film Festival in South Korea and had its North American Premiere at the MoMA, NY. It won the Outstanding International Feature Award at the ReelWorld Film festival in Toronto. It is being distributed in North America by Global Film Initiative. His next feature film Kadambari starring Konkona SenSharma and Parambrata Chatterjee is based on the life of Rabindranath Tagore and his controversial relationship with his sister-in-law Kadambari Devi. Kadambari won the Best Film and the Best Actress Award for Konkona Sensharma at the 2015 Washington DC South Asian Film Festival. His latest released film Peace Haven world premiered at the Busan International Film Festival in October 2015 and was an official selection at MAMI, 2015. In 2018 the documentary The Argumentative Indian released and was screened at New York, London and Houston, where it received the Best Documentary Award. His next film Basu Paribar released in 2019 which was a critical and commercial hit. Suman Ghosh entered the Hindi film industry with his film Aadhaar which is being produced by Drishyam Films and Jio Studios. It is due for a national release in 2020.