Boys State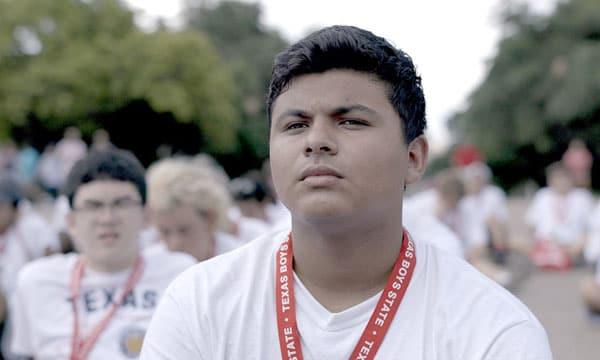 This is a FREE screening. Please RSVP via our virtual-cinema-order-form before Tuesday, Sept 15 at Noon; you will then be emailed a unique screening link for the film that will be active starting at 7:30pm on Sept 16 and will be available for 4 hours.
Boys State is a continually revealing immersion into a week-long annual program in which a thousand Texas high school seniors gather for an elaborate mock exercise: building their own state government. This captivating documentary about the 2018 Texas Boys State civics exercise closely tracks the escalating tensions arising within a contentious gubernatorial race: from electioneering and platform development, to dramatic debates, impeachment threats, and, inevitably, the backroom skullduggery behind all campaigns. Winner of the U.S. Grand Jury Prize for documentary at the 2020 Sundance Film Festival.
"Terrific and undeniably inspiring" 
- NPR, Justin Chang 
"A fascinating look at the next generation of civic engagement and a portrait of the country in microcosm: divided, but not yet lost." 
- Washington Post, Michael O'Sullivan 
"★★★★ The best documentary this year: gripping, sweeping, and intimate." 
- Rolling Stone, Peter Travers 
"An entertaining and darkly comic rendering of our political moment." 
- Collider, Matt Goldberg 
An Apple Original Films and A24 Release.
website: a24films.com/films/boys-state
more info here: https://boysstate.movie/
Ithaca Premiere