Biquefarre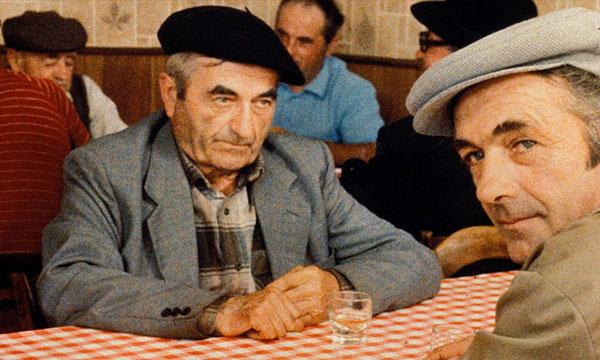 Thirty-seven years after Farrebique (screening Oct 4 & 6), Georges Rouquier returned to the farming community in South-central France to pick up the story of the Rouquier family who had been featured in his earlier film.
Produced by former Cornell Cinema director William Gilcher, the major event of the film is the family's ultimately successful attempt to purchase the adjoining farm, called Biquefarre, allowing them to survive in the increasingly competitive agricultural market. "Farrebique showed the end of an era, Biquefarre shows the difficult beginnings of another." (Georges Rouquier)
"In Biquefarre, Rouquier trades the microscopic science of the earlier film for a wider perspective, a political one. Here, his subject is globalization. He films farmers discussing the new scope of farming, the economic centrality of exporting crops and meat, the legal obstacles to doing so, the administrative difficulties that the new scale of farming imposes on small farmers. A scene at a meeting of a farmers' syndicate suggests the extreme transformations—social, political, economic—that industrial farming imposes on farmers. Rouquier films a world of agriculture—and a social life of farmers—that hardly resembles the one that he had filmed in the mid-nineteen-forties. Yet, despite the movie's broad purview, Rouquier maintains a documentary-based interest in the details of farm life (one notable subplot involves the harmful effects of modern pesticides on humans and wildlife) and in family relations. The film's ingenious conclusion, bringing Roch and Henri together at the end of a hard journey—and weaving the new film and the old one together as well—offers one of the most moving endings, and one of the greatest last shots, in the history of cinema." (Richard Brody, The New Yorker)
In French. Subtitled
Cosponsored with the French Studies Program.