Becoming Frederick Douglass & Harriet Tubman: Visions of Freedom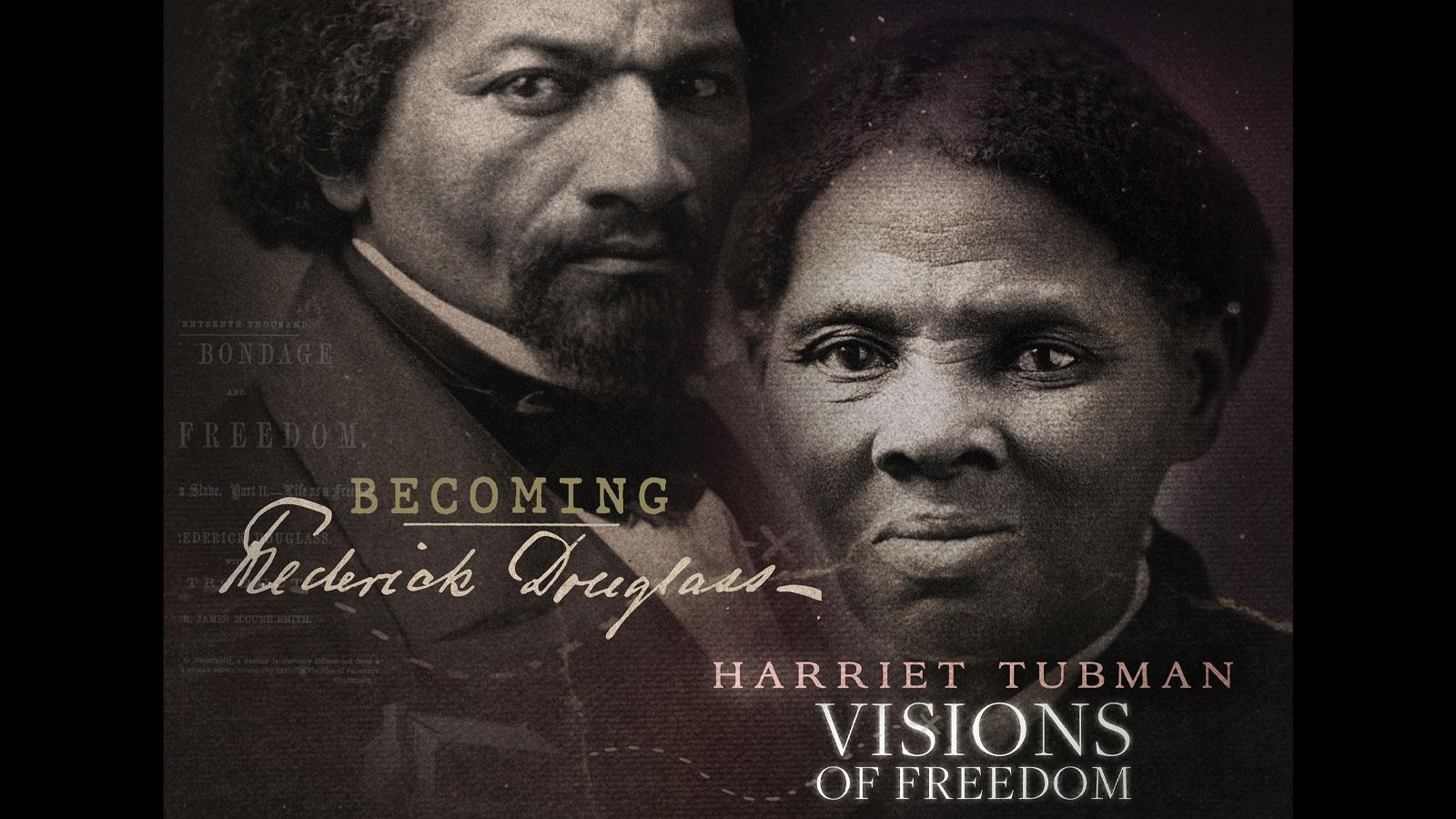 Join Dr. Carole Boyce-Davies (Frank H.T. Rhodes Professor of Humane Letters and Professor of Africana Studies and Literatures in English) and Dr. Derrick R. Spires (Associate Professor of Literatures in English) and affiliate faculty in American Studies, Visual Studies, and Media Studies, for a screening and discussion of two recent PBS documentaries celebrating the life and work of Harriet Tubman and Frederick Douglass.
Harriet Tubman: Visions of Freedom is a rich and nuanced portrait of the woman known as a conductor of the Underground Railroad, who repeatedly risked her own life and freedom to liberate others from slavery. Born in Dorchester County, Maryland, 200 years ago—2022 marks her bicentennial—Tubman escaped north to Philadelphia in 1849, covering more than 100 miles alone. Once there, Tubman became involved in the abolitionist movement, and through the Underground Railroad guided more than 70 enslaved people to freedom.
The film goes beyond the legend of Tubman to explore what motivated her— including divine inspiration—to become one of the greatest freedom fighters in our nation's history. The film is narrated by Emmy® Award-winning actor Alfre Woodard.
Becoming Frederick Douglass is the inspiring story of how a man born into slavery became one of the most prominent statesmen and influential voices for democracy in American history. Born in 1818 in Maryland, he escaped from slavery in 1838 and went on to become the most well-known leader of the abolitionist movement. A gifted writer and powerful, charismatic orator, it is estimated that more Americans heard Douglass speak than any other 19th-century figure—Black or white.
The documentary explores how Douglass controlled his own image and narrative, embracing photography as a tool for social justice, and the role he played in securing the right to freedom and complete equality for African Americans. The film features the voice of acclaimed actor Wendell Pierce as Douglass.
Executive produced by Academy Award-nominated Stanley Nelson and Lynne Robinson, both films are produced and directed by Nelson and Nicole London. 
Sponsored by the Department of Literatures in English
Part of our Campus Collaborations series.
More info at this website: tubmandouglassfilms.org