Arresting Power: Resisting Police Violence in Portland, Oregon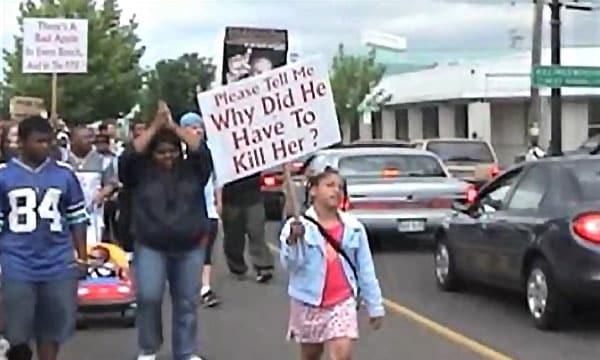 Please note: Arresting Power is available to watch for free at the Arresting Power website: www.arrestingpower.com 
Video of the Q&A with co-directors Julie Perini '00 & Jodi Darby (Sept 23, 2020)
Documenting the history of conflict between the Portland police and community members over the past 50 years, the film features personal stories of resistance told by victims of police misconduct, the families of people who were killed by police, and members of Portland's reform and abolition movements. Utilizing meditative footage taken at sites of police violence, experimental filmmaking techniques, and archival newsreel, the documentary creates a space for understanding the impacts of police violence and imagining a world without police.
Jodi Darby is a media artist, activist and educator specializing in experimental video and photography. Her work reflects an interest in re-purposing history, mapping the changing North American landscape and finding beauty in that which has been discarded and abandoned.
Her projects deal with rebellion and joy and her work seeks to amplify stories that often go unheard while pushing back at the narratives of dominant culture. She has collaborated with members of the Black Panther Party, the Dineh Nation, the Bolivian Anarcha-Feminist collective Mujeres Creando and the American Indian Movement.
Darby is the Education Director of POWGirls, a program that teaches a curriculum of video production and media literacy to girls and non-binary youth, an instructor at Outside the Frame, a film program for houseless youth, and a professor at Portland State University's School of Art + Design.
Check out this video: Julie Perini: Filmmaking as Personal and Political Practice www.youtube.com/watch?v=jupxpBSRGR0
website: www.arrestingpower.com
Ithaca Premiere
ARRESTING POWER Trailer from Arresting Power on Vimeo.