The American Sector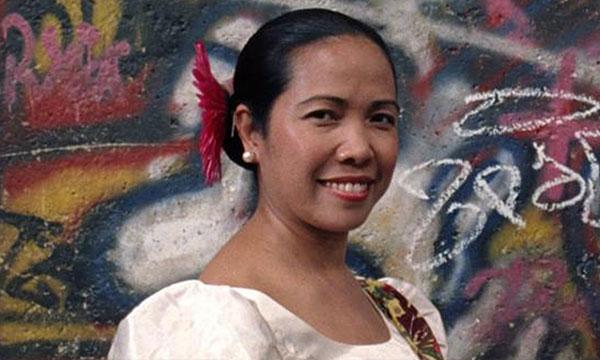 For 18 months directors Stephens and Velez criss-crossed the United States chasing down over sixty remnants of the Berlin Wall, along the way interviewing a cross-section of the nation. These relics of the Cold War become a window into 21st century America.
"Public art and political divisions, the sway of history and the impulse toward freedom are inseparable elements in the doc's richly nuanced palette.…as the film showcases pieces of the wall in locations as disparate as a forested corner of Pennsylvania, a chain hotel in Dallas, a private home in Laurel Canyon, Microsoft headquarters, a couple of presidential libraries and a metro stop in Chicago." (The Hollywood Reporter).
A State Department rep, a sculptor who is the granddaughter of Winston Churchill, an immigrant from Africa who runs a lunch truck, Society for Creative Anachronism members, a Black man who muses on the Underground Railroad are among the interviewees.
"A film that powerfully evokes the active presence of history in daily civic life—and reveals the politics that inhere in its commemoration.… The slabs of the Wall become something more than common ground for onscreen discussions: they function as truth devices, extracting deep-rooted and deeply personal observations … transforming discourse about the enduring power of history into seemingly physical, weighty incarnations of it." (Richard Brody, The New Yorker)
website: grasshopperfilm.com/film/the-american-sector
Ithaca Premiere
Also Showing
The film will be preceded by Mitch McCabe's Civil War Surveillance Poems, Pt 1 (2020, 15 mins). "The first iteration of a five-part feature film of speculative experimental nonfiction, which contemplates an impending American civil war via lyrical nonfiction, mixing call-in radio, twenty years of verité footage from the filmmaker's archive, and robots. The film is partly a nostalgic political travelogue and partly a pre-war surveillance record, deconstructing our past, future and present political moment, with its clashing ideologies." (Sheffield DocFest).
McCabe, who teaches film at Ithaca College, will be on hand to discuss the film.