The American Friend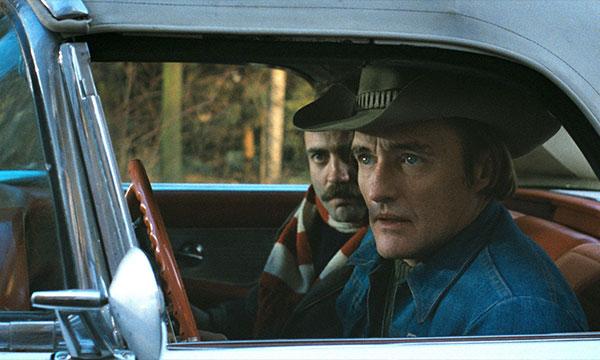 Dennis Hopper stars as Tom Ripley in this adaptation of the Patricia Highsmith novel Ripley's Game. Mr. Ripley uses his talents to convince a sick man named Jonathan (Ganz) that he is dying and thus tricks him into committing murder for a crime boss.
As is the case with most Highsmith characters, the heroes and villains are merely degrees apart, shades of one another. "Saturated with memorable visuals and lush colours, The American Friend constructs a world within which the characters reside rather than vice versa. The protagonists are surrounded by paintings, textures and technology yet can utilise none of this in their efforts to grasp their own destinies." (Movie Reviews UK)
In German, English & French.
website: www.janusfilms.com/films/1699
Subtitled