Acasa, My Home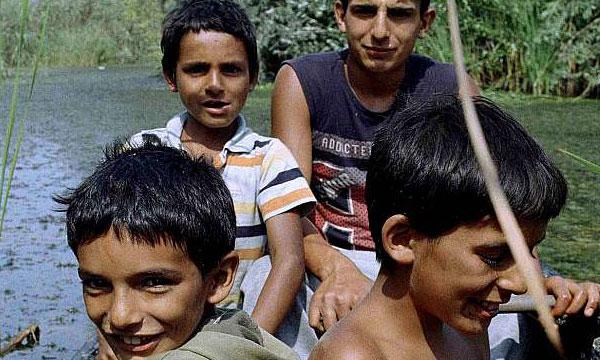 We have SOLD OUT of our allotment of free tickets for this program!
Streaming link available Feb 19–22
Note: as long as you redeem your viewing coupon by Feb 22, you will have 5 days from time of redemption to watch
In the wilderness of the Bucharest Delta, an abandoned water reservoir just outside the city, the Enache family lived in perfect harmony with nature, sleeping in a hut on the lakeshore and following the rhythm of the seasons. When the city decides to turn the area into a public national park, they are forced to move into an apartment in the concrete jungle, where the children are sent to school. As the family tries to conform to modern civilization, they each begin to question their place in the world and what their future might be. With their roots in the wilderness, the nine children and their parents struggle to find a way to keep their family united.
"In his directorial debut, Romanian investigative reporter Radu Ciorniciuc delivers an immersive portrait of the Enaches, who must give up their ramshackle existence in the Bucharest Delta to re-enter society, a proposition they find deeply dispiriting. Eschewing inspirational platitudes or easy paeans to the simplicity of pastoral life, Acasa convincingly argues that, for the poor, scraping by is hard no matter where you lay your head." (Screen Daily)
Shortlisted for the 2021 International Documentary Association (IDA) Awards for Best Feature. Winner of the Special Jury Award for Cinematography, World Cinema Documentary, at the Sundance Film Festival.
In Romanian with English subtitles.
For more information about the film: zeitgeistfilms.com/film/acasamyhome
Subtitled • Ithaca Premiere