35 Shots of Rum (on demand Mar 23–Apr 1)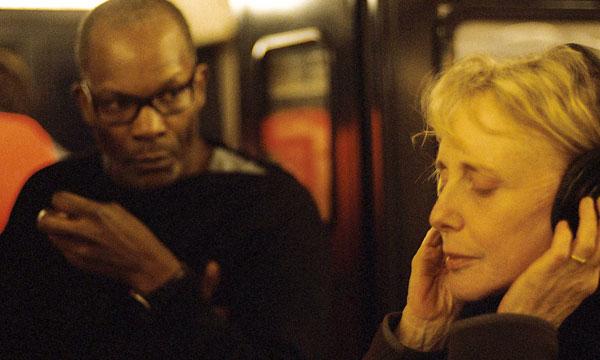 Claire Denis, one of France's most gifted filmmakers, offers one of her finest films with 35 Shots of Rum, based loosely on her mother's relationship with her grandfather.
Starring the wonderful Alex Descas as a long-widowed African immigrant who works as a train conductor, and Mati Diop as his daughter, a college student, the two live in a suburb of Paris where their easy relationship is on the brink of change, as Diop's character is wooed by a handsome neighbor (Colin).
Nearly all the characters are French, but few are white, reflecting the ways in which the face of Europe has changed in recent decades, and the depiction of them living secure middle-class lives in Paris is something we've seen little of in film.  It's welcome, as is Agnes Godard's lovely cinematography and a score by Tindersticks.
One of the best reviewed films of 2009. 
more info at this website:  www.cinemaguild.com/theatrical/35shots.html
In French & German
Subtitled