22nd Annual Animation Show of Shows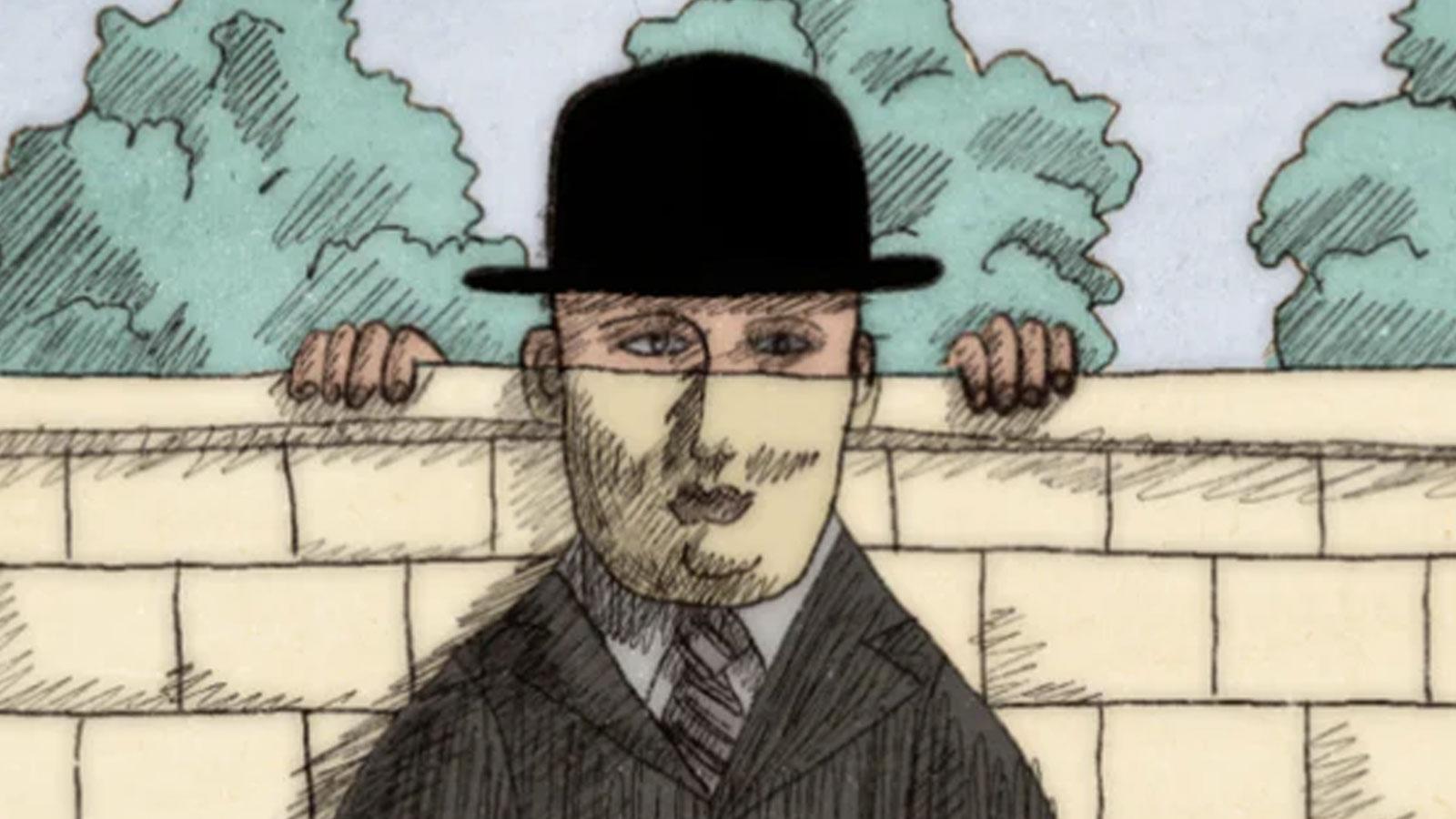 The 22nd Annual Animation Show of Shows centers on the shared hopes and anxieties experienced by communities across the globe during the depths of the COVID-19 pandemic.
This year's program features 10 films that explore themes of human connection in times of extreme isolation and all are remarkably inventive—with tones that range from the whimsical to the profound and a variety of techniques from stop-motion to hand-drawn to computer-aided. In addition to showcasing new works, this year also includes a special restored 4K version of Frederic Back's 1987 Oscar-winning short, The Man Who Planted Trees.
Part of our Recent Releases series.
Films in order of appearance:
Beyond Noh
(2020, dir. Patrick Smith, USA, Japan)
3m55s, 1.78, color, stop motion animation, No dialogue
Set to a driving percussive score, Beyond Noh rhythmically shows us 3475 masks in under four minutes, creating a constantly mutating, almost dancing image—moving from Japanese Noh masks to a variety of tribal ritual masks and on to every possible Halloween mask, from Guy Fawkes to Marvel Comics to the Simpsons.
Empty Places
(2020, dir. Geoffroy de Crécy, France)
8m49s, 1.78, color, 3D computer animation, No dialogue
A record player repeatedly plays Beethoven's Moonlight Sonata. Elevator doors open and close. A luggage carousel goes round and round, a machine spits out tennis balls, a train mindlessly continues its route. But there is no one to pick up the bags, to hit the balls, to ride the train. It is as though everyone in the world has suddenly vanished without explanation, leaving our objects to futilely serve a non-existent populace. 
Beseder (Good and Better)
(2021, dir. Gil Alkabetz, Germany)
4m23s, Aspect Ratio,1.77, color, 2D hand drawn animation, Hebrew (subtitled English)
Director Gil Alkabetz presents us with a series of surreal vignettes, invoking famous works by (among others) Picasso, Dali, Magritte, Duchamp, and Saul Steinberg. Many involve distortions of the human form, the result is unsettling (even when funny), bemoaning the human tendency toward pessimism.
Zoizoglyphe
(2021, dir. Jeanne Apergis, France)
7m44s, minimal color, 2D hand drawn animation
A bunch of little bird-like figures pop up on screen. They organize themselves into phalanxes; one outlier joins them, setting off a chain reaction that drives them across the screen. Their movements generate the soundtrack. As they cascade, there is the illusion of watching an optical representation of the sound.
Deszcz (Rain) 
(2020, dir. Piotr Milczarek, Poland)
7m44s, minimal color, 2D hand drawn animation
A man stands on the roof of an impossibly tall skyscraper, having a smoke. Someone playfully sneaks up behind him, so startling him that he falls off the roof. The company CEO, sitting in his office, is the first to see the body dropping past his window. He leaps up, grabs a cape, and flies down to rescue the faller. Meanwhile, many other employees, seeing the rescue, gather on the roof and start jumping themselves.
Average Happiness
(2019, dir. Maja Gehrig, Switzerland)
7m03s, 1.78, color, 2D hand drawn animation, Voice over
A statistics professor is delivering a very dry lecture on "Introductory Econometrics for Finance 1 & 7," using "average happiness" as an example. It's so dry that the graphs he's explaining seem to get bored. They mutate themselves into stark images, flowing and overlapping, exuberant and colorful, although the subject matter they represent – energy usage, mortality rates, war – is often downbeat. 
Aurora 
(2020, dir. Jo Meuris, USA)
5m15s,1.77, color, 2D hand drawn animation
Jojo is a pig-tailed little girl who falls in love with a horse named Aurora. When Aurora moves away, Jojo's heart is broken. But, after a while, another horse comes into her life, and, while he's definitely not Aurora, the girl comes to love him, and her heart begins to heal.
Já fólkið (Yes-People)
(2019, dir. Gísli Darri Halldórsson, Iceland)
8m35s,1.77, color, 3D computer graphics animation
In this Oscar-nominated short, Gísli Darri Halldórsson presents a day in the life of the residents of an apartment building, as they wordlessly go about their business.... or almost wordlessly: the one word we hear repeatedly is "Já" (yes). 
Ties
(2019, dir. Dina Velikovskaya, Germany, Russia)
7m36s, 1.85, color, Stop motion replacement animation
As a young woman leaves for college, a thread from her skirt gets caught on her old swing. When she walks to the waiting cab, her skirt doesn't unravel, but the swing does. All the lines that compose the swing pull away until it collapses. But it doesn't stop there: apparently, all the objects we've seen—the house, the yard, even her parents—are connected lines of the same thread.
The Man Who Planted Trees
(1987, dir. Frédéric Back, Canada)
30m8s, 1.33, color, 2D hand drawn animation
This newly restored, Oscar-winning film, narrated by Christopher Plummer, tells the story of a young man's encounter with an isolated shepherd, Elzéard Bouffier, who is determined to renew his barren landscape by planting thousands of trees.
More info at this website: www.animationshowofshows.com
In various languages with English subtitles